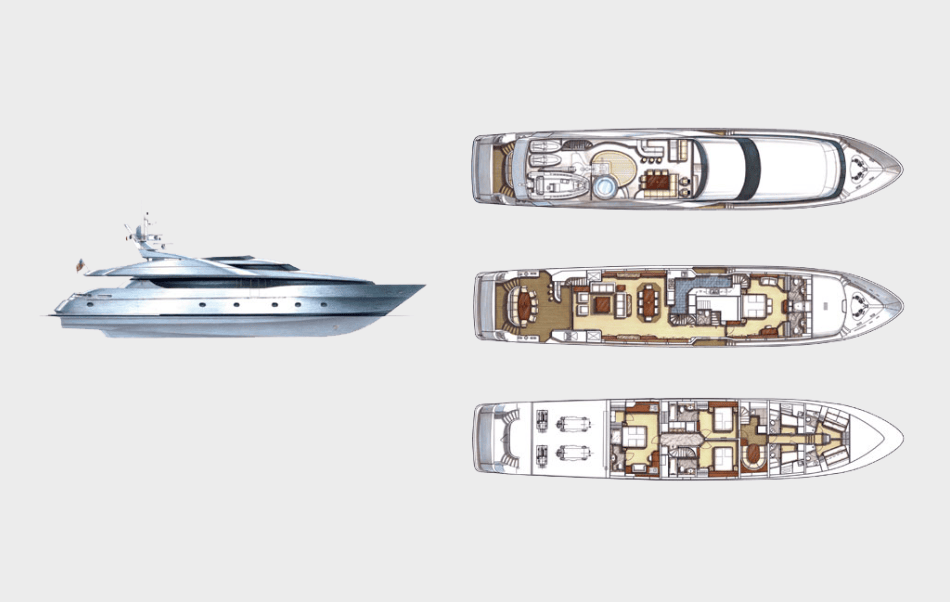 The new construction of a yacht is a significant project in terms of time, investment, labor and love. There are a myriad of processes and people involved between conception and launch, and with the help of Luxury Yacht Group and our experience we will be able to assist you every step of the way. Luxury Yacht Group's approach to new construction applies an important naval architecture tool often over looked by other managers. The Design Spiral begins with a principal vision of what the yacht will be used for, set forth by you the client. As more detailed specifications are put forth, the process relays back to the initial purpose to assure that your final product is exactly what yacht you had envisioned from the beginning.
Experienced Liaison
Our brokers have extensive experience and market knowledge in order to provide you with well informed introductions and recommendations. We will be able to marry the team and shipyard in order to complement the project and assist in negotiating the contract.
Technical Expertise and Project Management
With years of experience working on yachts, our brokers have practical application and knowledge, keeping up with the development of the latest equipment and systems so that they can help advise you with the best choice. Supervising the build and being hands-on will ensure that costs and schedules are adhered to whilst maintaining the highest standards. Our diligence continues after acceptance of the vessel to help iron out any problems that occur during the warranty period.