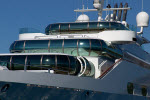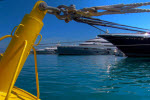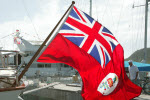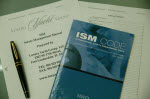 Administration Services
Luxury Yacht Group advises and maintains records on compliance regulations, issues of flag state, classification societies, vessel certificates and licenses. Company ownership structures can be recommended, including the assessment of insurance liabilities and coverage and administrate any claims on behalf of the yacht or the crew. An annual survey and report on the yachts status is also prepared.
The team at Luxury Yacht Group is familiar with the current rules and regulations and keeps abreast of their development in this constantly evolving industry. As yachts are getting bigger there is an increasing number of regulations that apply to the industry. The information below is designed to give an overview of some of the most important aspects concerning the rules and regulations applicable to owning a yacht, and the assistance Luxury Yacht Group can provide.
For further information please contact Rupert Connor rc@luxyachts.com
Registration
There are a considerable number of Flag States to choose from, and multiple factors involved in selecting a particular one. We can assist you make the best possible decision by marrying the requirements and legal implications that would be most appropriate for the operation of your yacht under its specific circumstances. Assistance can be provided with the following:
- Appropriate Flag State selection
- Assembling the relevant certifications and documents
- Organizing surveys and liaison with the Flag State
Company Ownership Structure
The options for ownership structures are vast and we are able to advise with the formation of foreign corporations. Regardless of her location every yacht is subject to the jurisdiction of the country or state in which she is registered and also the laws of the country in which she is cruising.
This decision will be dependent on the yacht's operation, private or commercially available for charter, Flag State registration and the associated tax advantages that the yacht may be afforded. We consult and liaise with specialist maritime lawyers to facilitate the best solution for your yacht.
Regulatory

Compliance

We can advise and assist captains and owners with the often cumbersome paperwork entailed within the regulatory world. Our insight into the rules and regulations enables us to formulate accurate compliance solutions for your yacht. The following bodies covering maritime safety are the ones in which yachts must comply:

Classification Society Rules and Regulations - Their rules and regulations cover appropriate standards for the design, construction and lifetime maintenance of yachts. Yachts are more commonly registered with the following four societies:
American Bureau of Shipping (ABS)
Bureau Veritas (BV)
Lloyd's Register (LR)
Registro Italiano Navale (RINA)
SOLAS - Safety of Life at Sea
COLREG Convention - Collision regulations
ILL - Load Line Convention
MARPOL - Marine Pollution
ISM - International Safety Management Code
ISPS - International Ship and Port Facility Security Code
LY2 - The MCA's Large Yacht Code
Due to our experience working with each of these regulators, we are able to simplify the process of adhering to all required regulations.
Insurance
The intricate circumstances involved in the yachting industry require very specific arrangements for the provision of marine insurance. We are able to make recommendations of insurance coverage by specialist companies appropriate for the Owner's requirements and the yacht's operation. Below is a brief outline of what protection categories usually include:
Physical Damage Coverage - covering the accidental loss of damage to the boat and its machinery, equipment and personal effects
Liability Coverage- coverage for a variety of issues that are important: damage to other property, vessels or injury to persons on or off the yacht, Pollution liability and Employers liability
Personal Accident and Medical- coverage can apply to crew and guests for medical expenses for both injury and illness, and to provide compensation in the event of a permanent or temporary disability
Charter Risk - if applicable, this could cover cancellation and charterer's liability