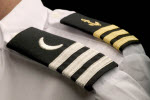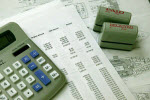 Financial Services
Dealing with multiple currencies, frequently changing vendors and an industry that has a unique vocabulary can present challenges that many yacht owners prefer to outsource from their existing corporate infrastructure.
The team at Luxury Yacht Group has years of experience accounting for yacht operations and crew payroll and has the specific skills necessary to manage your yacht. Our financial management service provides a centralized system whereby all yacht operating expenses and crew payroll are retained together, streamlining the operation. Our yacht owners receive a clear account statement each month which outlines key expenditures during the previous month and forecasts major expenditures for the future.
Crew Payroll
The financial accounting team makes payroll on your behalf with due regard for your statutory liability to taxes.
Petty Cash
Using international banking contacts petty cash can be made available around the world.
Bill Payment
Luxury Yacht Group pays operating expenses globally using a dedicated bank account.
Monthly Reporting
Yacht owners receive a clear condensed monthly summary of expenditure plus a forecast for the next month and year based upon current activities.
---
Accounting With Payroll
Establish a dedicated bank account for the yacht
Captain's petty cash accounting
Monthly reporting of all expenditures
Monthly and yearly budget forecast
Monthly credit card accounting
Includes payroll
---
Crew Payroll
Create EIN/FEIN registrations for the yacht owning corporations
Pay crew monthly by wire transfer or direct deposit
Comply with appropriate payroll taxes and withholdings
File appropriate annual reports