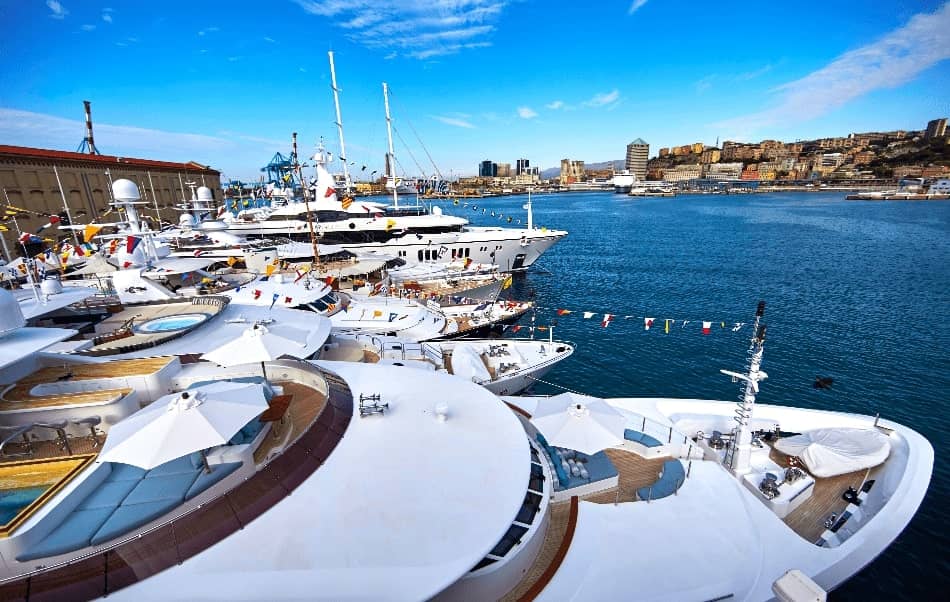 Which yacht is right for you?
Many factors contribute to the selection of a yacht. At the root of any sound yacht purchase decision is the core performance factors that are essential to consider long before you review interior decoration or layout.
Motor or Sailing yacht
High speed performance, Semi-planing hull shape or slow full-displacement?
Size restrictions: Will you need access to a location with draft, beam, length or height restrictions? Does the dock behind your home have X feet available water or a fixed bridge limiting access to yacht with an air draft of less than Y feet?
Guest carriage requirements: Number of guests cruising onboard and sleeping onboard?
Maintenance issues: Are parts readily available in the intended cruising areas?
Crew: Will the yacht accommodate a suitable number of crew to match your service expectations?
Range: Where in the world do you wish to travel? If those ports are not serviced by a yacht transport service then the yacht will need to have an ocean passage making range and hull shape.
Full-displacement vs. Semi-displacement?
The pros and cons of semi-displacement compared to full-displacement are:
| | Semi-Displacement | Full-Displacement |
| --- | --- | --- |
| Speed | 18-25 knot cruising speed | 10-12 knot cruising speed |
| Fuel Consumption | Very high fuel consumption. Often four to six times the fuel consumption of a similar sized full displacement yacht. | Fuel efficient when compared with a semi-displacement. |
| Transatlantic passages | Not self powered, but possible using yacht transportation at a cost of $850-$1,200 per foot each way. | Capable of self powered transatlantic passages. Costs range from $250 to $600 per foot depending upon crew size and engine size. |
| Engine Maintenance | Specialist engineering. High powered engines require more maintenance from outside companies and specialists. | Lower power rating and crew engineers should be capable of maintaining 95% of all engineering needs. |
| Stability / Comfort | Hard/fast roll due to hard chine hull shape. | Slow roll. Generally more comfortable at anchor. |
| Volume | When designed initially for speed semi-displacement models generally have shallower draft and less interior volume than full-displacement models of the same length. | Volume considerations have less impact on performance so hull shapes generally contain more interior volume than the similar length in semi-displacement. |
| Noise | Generally louder interiors whilst underway due to desire to reduce weight in construction and larger engines and faster water movement. | No restriction on build weight allows full implementation of noise attenuation. (not all manufacturers employ the necessary construction to minimize noise). |
How to buy a yacht?
There is a standard sequence to buying a yacht that is accepted by the global yachting community. Variations from these steps are possible but fairly rare.

Search and selection
1
Working with a yacht broker from Luxury Yacht Group your requirements are refined and suitable yachts reviewed and inspected. Inspection can be made at a regularly scheduled boat shows or by special appointment for a personal inspection subject to the yacht's availability.

Offer
2
Once a suitable yacht is found a formal offer is made by the buyer. This is presented by your broker on an industry standard contract to buy the yacht. This sales agreement outlines the timing for the sea trial, survey, acceptance and closing. When you make your offer it is normal to deposit 10% of the offer price into escrow with your attorney or broker. It is essential that your offer includes an accurate inventory of the vessel. At Luxury Yacht Group we always take a photographic inventory of the vessel and include that with the offer to buy.

Offer Accepted
3
The seller will accept, reject or counter your offer to buy. It is rare for the first offer to be accepted so it usually takes a week or two to receive an accepted offer.

Survey
4
Depending upon the size of the yacht the survey can take from one to 14 days to complete. During the survey all mechanical, electrical and electronics equipment is tested. The objective of the survey is to get an accurate understanding of the current vessel condition and precisely how much the yacht will cost to maintain in the next few years. As part of the survey it is strongly recommended that the vessel is hauled out of the water for inspection. The cost of the survey is paid for by the buyer.

Sea Trial
5
At a convenient time before, during or after the survey the prospective buyer is able to take the yacht out to sea to establish the vessel's performance underway. This sea trial, usually limited in duration to 4 hours, is normally at the seller's expense. During the sea trial the engines are tested to verify cruising and maximum speed and it is a good opportunity for the buyer to verify the motion of the vessel and noise levels throughout the interior whilst underway.

Acceptance
6
Following successful survey and sea trial the buyer submits written acceptance of the vessel. From this point onwards the 10% deposit paid is at risk should the buyer not close the sale at the agreed upon closing date. It is very normal for deficiencies found during survey to be included in a conditional acceptance that gives the seller time to make repairs or allow a financial allowance for the buyer to make repairs after the closing. For example a deficiency is found in the air conditioning system that cannot be repaired prior to closing so a conditional acceptance is signed by both buyer and seller giving $20,000 off the previously agreed price in consideration of the non-functional air conditioning.

Closing
7
Just like real estate the act of a closing is a fairly straight forward exchange of signatures on important documents. The protocol of delivery and acceptance clearly lists the location and time of the ownership exchange. At closing the buyer should have new registration and insurance already lined up. The Luxury Yacht Group yacht management team will happily assist any new buyer in establishing the necessary official papers and insurance required.
Flags of convenience?
The large majority of yachts are flagged (registered) offshore. The most popular registries are the Cayman Islands, Marshall Islands and St. Vincent. These three registries offer relatively protected and inexpensive yacht registry services. Most offshore registries require that the new owner establish a corporation in their jurisdiction that owns the vessel. The beneficial owner is simply the majority shareholder in the corporation. In most cases, by flagging your vessel offshore, taxes can be avoided on the value of the hull. The savings can be significant when compared with the value of the sales tax (TVA or VAT) that would have to be paid.
Maintenance costs?
The costs of yacht ownership are significant and it is incredibly rare for a yacht owner to make money by chartering their yacht. Be very leery of any yacht broker telling you that you will make money buying and chartering a yacht. The Luxury Yacht Group management team has created the operating cost calculator that gives a general idea regarding operating costs. This can be found here: Operating Cost Calculator.
Crew costs?
The crew team at Luxury Yacht Group has developed a formula for salary ranges based upon the number of crew onboard. The table also gives the standard crew breakdown with regards job titles.
Our top 5 recommendations to new yacht buyers?
Hire the best crew that you can find. Most problems that we see yacht owner's experience could be overcome by a good crew. Luxury Yacht Group's crew placement team has over 22,000 crew to choose from and has the best placement guarantee in the business. Please call +1 954 525 9959 or e-mail crew@luxyachts.com for more information on our crew placement service.
Take your time buying a yacht. Yachts that are for sale at 'great' or 'giveaway' prices are rarely a good buy. The cost of refitting a distressed vessel can far exceed the capital savings that you think are present on day one. Our brokerage staff can direct you to a good value vessel and away from a money pit.
Charter prior to owning. Yachting is very expensive and owning a yacht is a truly unique vacation experience. Chartering a yacht is a great way to sample yacht ownership with a fixed cost and minimal time commitment. Luxury Yacht Group can charter you a very similar yacht to the one that you are looking at so that you can be familiar with the brand or style of the yacht that you are interested in buying.
Understand the cost of ownership. The cost of yachting is fairly tough to justify in the real world however it is an amazing luxury experience that is only within reach of the truly successful. Please speak to a yacht management professional prior to purchasing a yacht so that you have a clear understanding of the operating costs associated with that yacht.
Have a strong shore support team. Yachting is a luxury pastime with ups and downs. The Luxury Yacht Group yacht management team is available to support your operations to smooth over any issues that may arise. If you chose to operate the vessel from your existing offices please call us to help with the setup. We are happy to train your existing accounting or Payroll Company in some of the intricacies of yacht operations.