Follow These Seven Steps to Buy a Yacht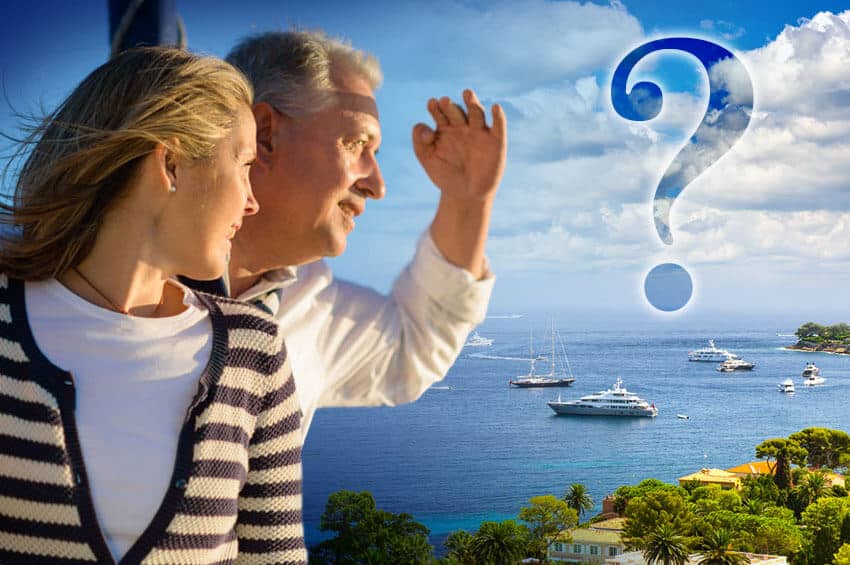 Follow These Seven Steps to Buy a Yacht
06 May 2016
Owning a yacht is the fulfillment of a dream. Buying a yacht is a business transaction and a new yacht owner is cautioned to keep emotion at bay during the purchase process. There are some steps that will move the transaction forward and minimize the potential pitfalls.
1. Define the dream
Whether your dream is to race in the Bermuda regatta or to circumnavigate the globe, identifying how you plan to use your yacht and your expectations of performance prepares you for the first discussion with a broker(for a previously built yacht) or project manager (for a new build).
Luxury Yacht Group provides a bullet list of points to consider and definitions of performance that is useful in prioritizing your preferences. Weigh the relationships between speed, fuel requirements and travel range. Determine the relative importance to you of storage space for toys versus living areas. Understand the interplay of factors to get you closest to the dream vessel.
One of the best ways to grasp the trade-offs of design, length and cost is to charter a variety of yachts. Each yacht style and manufacturer have characteristics which must fit with the way (and place) you plan to use your yacht. Talk to every yacht owner you know for recommendations.
2. Understand the financial implications
The purchase of the yacht is a fraction of the life-time cost of ownership. Immediate considerations, in addition to the negotiated price, are the tax implications, current exchange rates, cost of capital, and flag state registration. Insurance, crew salaries, docking, fuel, routine maintenance and repairs are ongoing expenses.
The cost calculator provided by Luxury Yacht Group is a tool to quantify operating costs. Working with a yacht management professional prior to purchasing a yacht can also provide a clear understanding of the operating costs associated with your yacht.
If your dream is satisfied with buying a previously owned yacht, there will be refit and redesign costs. Establish your target budgets, both initial and long term.
3. Clarify the time frame
A production boat may be available for your maiden voyage in only months. A semi-custom yacht may take up to a year for delivery, depending on the extent of your modifications. The lead time for a fully custom yacht is two to three years from design through build. A brokerage vessel may keep you waiting for up to six months while refits, deferred maintenance, updates and interior design are addressed, but you will have a "customized" vessel. Each option correlates to a cost range that must match your target investment numbers.
4. Select a broker or a project manger
Identify a broker through recommendations and research. A broker will protect your interests throughout the purchase process and deal with any obstacles so you do not have to. If you are searching for a previously owned vessel, the broker may be aware of options that are not on the open market. He also has knowledge of recent sales and market trends. Once a yacht is identified that matches your requirements, the broker will schedule a walk through. If you decide to proceed and make an offer, a sea trial and a (mechanical and engineering) survey will be coordinated by the broker. The technical assessment is a part of determining real market value of the vessel. The broker can also be an excellent source of recommendations for surveyors, marinas, and insurance agents. If you determine only a fully customized new build will fulfill your list of requirements, you will need an experienced liaison to interface between you and the naval architect and then the shipyard. Once the design is complete, a project manager with technical expertise will protect your interests and work towards meeting the delivery date.
5. Make an offer
For a brokered boat, the standard industry contract with conditions clearly stated would be prepared. Conditions of the sale will include the option to negotiate adjustments based on survey results and release of any liens. Conditional acceptance provides the opportunity for the seller to address issues identified during the survey or adjust the purchase price - in order for the buyer to reach the best price for the value determined.
The broker negotiates the contract details including price and the conditions of closing. The dozens of documents and verifications (of ownership, liens, and status of marina accounts) required to complete a sale are also prepared by the broker.
Actual vessel condition (including the discovery of any deferred maintenance) projects the maintenance costs for upcoming years. The vessels' performance during the sea trial - speed, vibration and cruising noise level - must correspond to your expectation in order to maximize your long term delight with the yachting experience.
Although there is always some need for flexibility in closing negotiations, do not settle for mechanical or engineering problems found during the survey. It is often better to continue your search than hurrying a closing in order to make cruising plans for the next season.
For a new build, the number of contracted agreements is more extensive. There are built-in steps that parallel the sea trial and survey of a previously owned boat. The project manager you selected will approve each benchmark at the build yard and detect any irregularities which may impact performance, appearance or delivery of the finished product.
6. Complete the details of your dream
Prior to closing arrange registration (flag state), insurance and dockage. Most yachts are registered offshore and through structuring corporate ownership of the yacht. Factors to consider when selecting a flag state are the current flag, tax implications, flag liability, where and how you will use the yacht.
Hire crew and put a shore support team in place. A strong shore support team is critical to manage the intricacies of yacht operations.
The right crew is integral to assure your every moment aboard is a delight. Luxury Yacht Group has a register of 75,000 crew members and a staff experienced in recognizing the nuances of matching crew to owner inclinations and to the other members of the working team.
7. And finally, choose a dream destination to for your first voyage.
You may find the Destination Guides an inspiration when any step in the process meets resistance.
Owning a yacht is a lifestyle choice that has no equal. The purchase process is best handled with professional guidance and a clear grasp of your personal priorities. If you prepare to purchase by following the steps listed and using the tools suggested, your voyage to ownership will be on smooth seas.