Show chaos is over...was it worth while?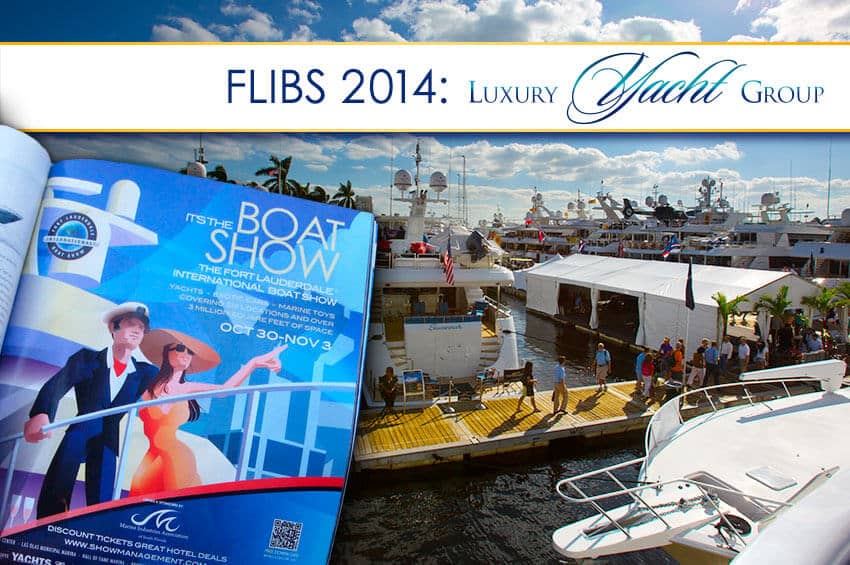 Fort Lauderdale International Boat Show
05 Nov 2014
The 55th edition of the Fort Lauderdale show has been and gone with its usual hoopla and hype. The weather cooperated and conditions on the docks were the best that we've seen in years with no flooded tents or blown away banners.
Event organizers claimed record crowds and there were certainly moments when navigating the docks was more hazardous than the Northwest Passage if you exchange icebergs for baby strollers. Now that the chaos is over we can get back to work and the business of hiring new crew for the vessels that sold or finding jobs for the crew that were displaced by the sales.
Do boat shows work?
There are certainly some shows that are better than others in terms of attendance but numbers on the dock doesn't represent true buyers and sold boats. Would the yachts that sell at the show sell without the show?
We represented two yachts for sale at the 2014 Fort Lauderdale boat show. Each yacht costs about $25,000 in show fees to admit to the show. Without adding in the cost to man the show, print brochures and keep the yacht clean just the entry fee is a lot of money. We averaged about 50 viewings on each boat....so we paid well over $500 per viewing.
Of those 50 viewings per boat we graded only 10% as really qualified and capable of buying a yacht. So that takes our qualified buyer tour up to $5,000 each....ouch.
On this occasion none of these qualified buyers loved our listings and made an offer so neither of our yachts sold at the show. So with our very small sample size you can say that the show doesn't work as the objective was to sell the boats and that objective was not achieved.
Then you have to factor in "buzz". Can we generate sufficient buzz to help sell the yacht at a future date? There were certainly brokers onboard who saw our yachts that were impressed with them and that will help us sell them in the future....but would they see the yacht without spending $25,000 to be in a show where you have to compete against thousands of other yachts for attention. I would like to think so...
So, with tongue in cheek I say that boat shows don't work for our clients who are trying to sell a yacht over 100' in size. Buyers of yachts this size can come and see a yacht at ANY time and we would be more than happy to welcome them onboard with a custom tour away from the noise and distractions of a boat show.
As an industry I think that it's time to move away from these expensive events and start qualifying the value of each marketing dollar spent!
Update 21st November 2014 - Data released by Yatco (industry wide sales MLS) indicates that sales are pending on 2.5% of the inventory that was on display at the Monaco yacht show. With the fact that many of those yachts would have sold without the show it is clear to the author that boat shows do not work for large yachts in the current market. Boat shows were a necessity in the pre-internet era but now that we have virtual tours, online MLS' and global access there is no good reason for brokerage yachts to attend these expensive shows.