About the Interior Department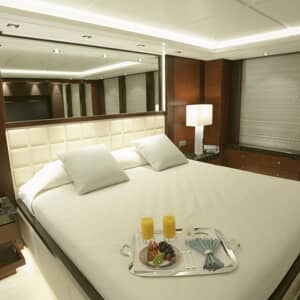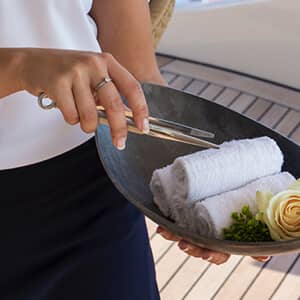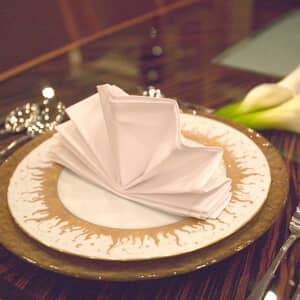 The interior department onboard a luxury mega yacht is comprised of hospitality specialists, also known as stewardesses. They are responsible for each guest's experience onboard from the moment they arrive and are greeted with a refreshing cocktail and lavender scented hand towel, to the immaculate and elegant eight course dinner service.
This department is responsible for the following aspects of the yacht operation:
guest service on board
event planning and entertainment
planning and reserving events for guests ashore
interior appearance and maintenance
laundry
financial administration
Working as a stewardess will suit the personality of someone who loves to entertain, whether it be an intimate dinner party in your home or hosting a huge event to celebrate a friend's birthday party at a private venue. To be a successful stewardess and progress in the industry, it is essential to learn from senior interior crew as this vocation consists of many "tricks of the trade" that must be taught and cannot be learned in a book.
A junior stewardess with no experience will get their first yacht job based on their interpersonal skills, ability to demonstrate strong work ethic and the manner in which they present themselves. They will be expected to work long, hard hours doing the most basic chores onboard to the very highest standards. A keen eye for detail and a passion for perfection are essential. The range of your responsibilities will depend on the yacht size and team.
As you progress as a stewardess you will be given more responsibilities, including guest service, and it is important to supplement your learning onboard with courses in areas you may be lacking, such as wine knowledge, flower arranging or computer skills. The stellar stewardess possesses a wide range of varied skills that allow them to exceed guest expectations in every situation. With at least three years of experience, some stewardesses are ready to take a leadership role aboard yachts as the chief stewardess.
The chief stewardess is a master of ceremonies on board, orchestrating the overall guest experience. There is great satisfaction in throwing a perfect party (guest trips can last up to several days and weeks) and with this responsibility also comes the pressure that every detail be perfect. This role is well suited for people that speak to large groups with confidence and enjoy the spotlight. In the quieter moments computer knowledge, administrative skills and some financial acumen are important.