About the Deck Department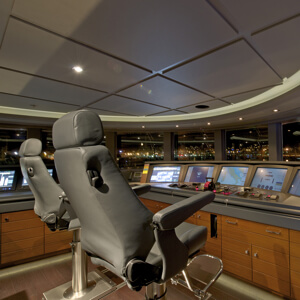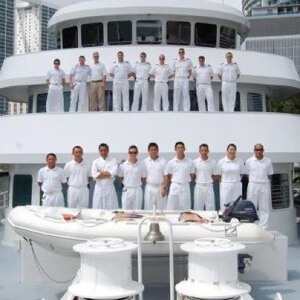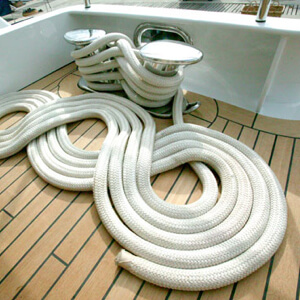 The deck department on board a superyacht is a dynamic, multifunctional department that involves duties ranging from skippering an Atlantic crossing to taking guests on jet-ski tours of some of the most beautiful hidden bays in the world. The work is extremely varied and an assortment of skills are necessary to be successful.
This department is responsible for the following aspects of the yacht operation:
owner communication
financial administration
navigation
bridge operations
exterior repair and maintenance
tender and water sports operations
safety procedures
The development path for an individual wishing to pursue a career on deck is very specific and requires achieving certain milestones. As an entry-level deckhand, focus should be on learning as much as possible from senior deck crew. Daily duties will include cleaning, polishing and exterior maintenance. As ordinary as these jobs may seem some days, the importance of learning good techniques and basic skills is crucial to continued progression in the superyacht industry. At the beginning of your career it is important to document all the skills you learn as well as your sea time.
As you graduate from rookie status after one year onboard yachts, the next step will be to develop boat handling skills and pursue your first deck license which might be a 100T USCG or MCA Y200. You will also continue to learn more advanced maintenance and repair techniques. This is the stage in most deck careers where the decision is made to pursue yachting as a long-term profession, investing the time and money necessary to progress.
Continuing to build your career as a seafarer with three or more years of experience will likely involve obtaining more advanced licenses. The educational requirements are demanding and expensive – they are an investment in your future. However, it is important to balance time at school with continued experience on board yachts, refining your skills and building sea time. During this stage of your career, you will become more involved in bridge operations and navigation.
The role of a captain aboard a luxury yacht is one of the most fulfilling jobs in the world, and with this opportunity comes great responsibility. The captain is ultimately responsible for the safety, well-being and experience of every crew and guest on board. In addition to managing the deck team, they also possess primary responsibility for financial administration and owner communication. Captains are professional seaman, expert problem solvers and are able to manage every situation with poise and exemplary leadership.