The West Coast Difference – San Diego, CA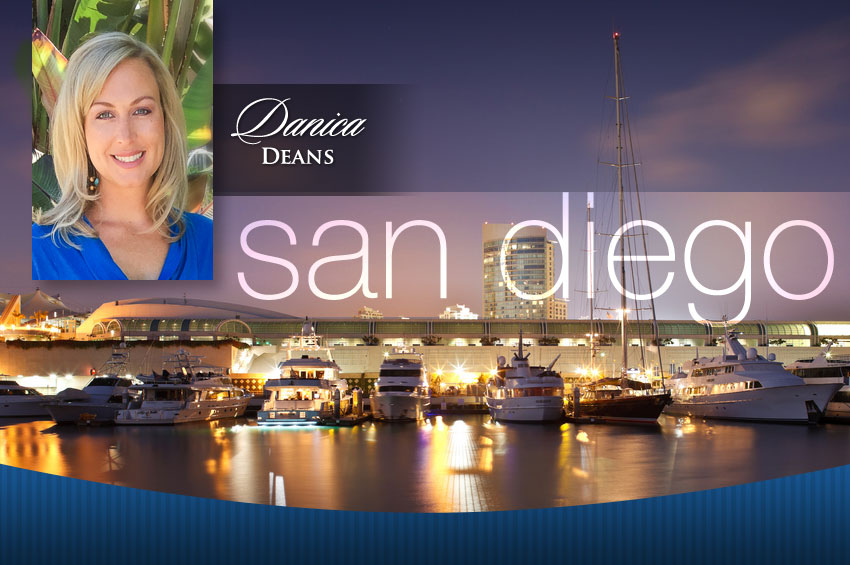 LuxYachts can guide you through the geographic differences in crew opportunity.
22 Jan 2016
Mega Yachts are spread across the globe. Each destination for yachts has unique features. Just like the geography varies, the opportunity for crew differs in each area. In this series, Luxury Yacht Group visits each of its divisions around the world to hear from its crew agents.
At the end of 2013 Danica Deans transferred her decade of experience in crew placement to San Diego to open the West Coast Division for Luxury Yacht Group Crew Agency. If you are considering a location change and have an interest in relocating to the west coast, Danica has some observations to share.
Does yachting on the west coast differ from the Fort Lauderdale area?
In total numbers, the west coast has fewer mega yachts along its coast. For example, there are only about 20 charter yachts along the west coast. With the increasing appeal of Alaska charters and more traffic anticipated through the Panama Canal, I expect that number to grow.
The size range of vessels tends to be smaller in the San Diego area. Most yachts are in the 21 to 69 meters range. There are also more sailboats in the San Diego area, but they tend not to employ full time crew and also charter less. Mooring for bigger boats is limited. There are deep water Marinas for mega yachts up to 300 feet, but less overall capacity than is available in South Florida.
What draws experienced crew to the west coast?
It's a combination of things. Sometimes relocation is based on the reputation of lifestyle and the appeal of the surf here. Crew who grew up here tend to come back after experiencing the east coast, since growing up on this coast molds you to a certain degree. I find it's about 50% relocations and 50% returnees. Unlike in Fort Lauderdale, there is a lack of crew housing on the west coast. A lot of crew stay in hostels, use Airbnb.com or stay with friends and family during their search.
In Fort Lauderdale we refer to the Caribbean and the Mediterranean seasons. Are there geographic seasons in the west?
There is absolutely a seasonal variation in the west. During the winter, charters head south. Here south means Cabo or La Paz in the Sea of Cortez. That is usually November through February. Summer launches voyages north to Alaska and British Columbia. It's a great contrast. Charters south are just so much fun and journeys north are breathtaking. Weekend trips along the coast or to the Channel Islands – especially Catalina are popular throughout the year.
Do you see crew changes and yard work taking place between charter seasons?
Marinas and boatyards are busy in spring and fall during the transition between charter seasons. There is less seasonal change of crew here. Once aboard, crew tend to stay with the program. However, some yacht owners choose to fully staff only during charter season, so that variation can create opportunities. Experienced candidates need to plan ahead and register with LuxYachts to identify prospects.
What is your advice to crew who are interested in a change of scene to the west coast?
The west coast is a competitive market for crew. It is possible to get Basic STCW her, but there is not a west coast location to get an ENG 1 exam.
As always, experience, great references and proven longevity will provide you an edge. So, come with experience, qualifications, an ENG 1 in hand, and have a place to stay. Most important, before you head west, register with Luxury Yacht Group and express your interest in working on the west coast.
Call Danica to assist you in your own search or to fill an open spot in your crew at: +1 858 224 2789.