In Search of a Deckhand Position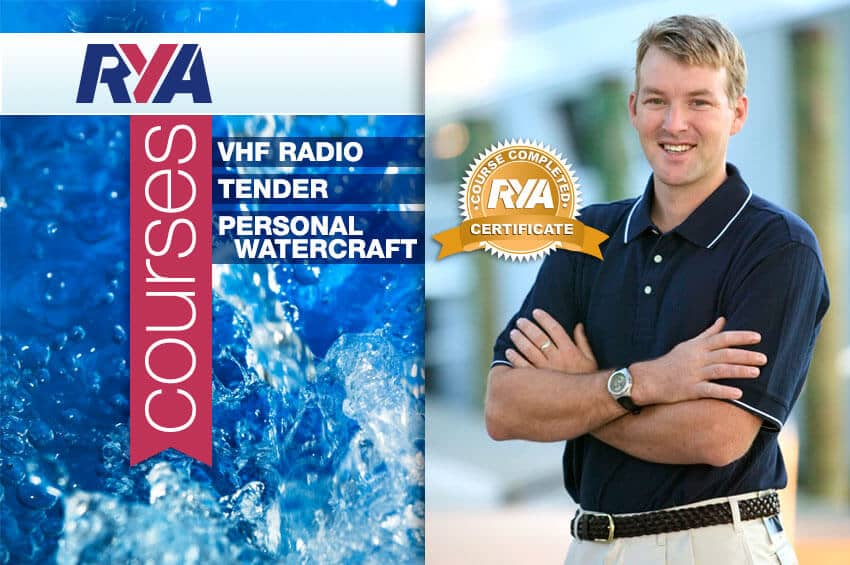 Continued learning differentiates Deckhands
07 Dec 2015
Many crew members first step aboard in the position of deckhand. As a deckhand candidate, there are a number of certifications and qualifications that will contribute to the team and differentiate you from other candidates.
STCW Basic Safety Training certificates and an ENG1 Medical Certificate are the prerequisites for employment in the yachting industry, however there are additional courses that do not require accumulated sea time. Once registered with a crew agency, expand your credentials with one - or more - of the Royal Yachting Association (RYA) courses. Information outlining each course, registration requirements, and certificate awarded is available at the RYA website.
Other sources offer equivalent coursework. The RYA is referenced based on the large number of Red Ensign vessels in the industry.
VHF radio operation
The primary mode for ship to ship and ship to shore communication is the VHF radio. The RYA offers a Global Maritime and Distress Safety System (GMDSS) Short Range Radio course. The course provides the minimum required certificate for operating VHF radios and gives an overview of additional radio communications and safety systems.
The course can be taken online in a day and the average cost is $250 0r €300
Tender operation
All large yachts use tenders of various sizes and description to ferry guests and crew. The RYA offers the Powerboat Level 2 course, which teaches the basic operation of tenders, rigid-inflatables (RIB) and other small powered craft. This course forms one of the building blocks for courses such as the RYA Yachtmaster.
The course is onsite for 2 days duration at an average cost of $600 or €400.
Personal watercraft operation
The majority of large yachts carry personal watercraft for use by the vessel guests. The RYA offers a one day course, Personal Watercraft Proficiency, which will qualify you to operate a PWC. You can also take the PW Instructor Course. This allows you to instruct guests in the Introduction to PW Safety Course.
PW Proficiency course is one day on site and average cost is $250 or €300. The PW Instructor course is 3 days (4 if no license) and average cost is $1200 or €1300.
Each time additional training and certifications are completed, update your resume and contact your crew coordinator to enhance your profile. Additional training and skills communicate your enthusiasm to the hiring manager and differentiate you from other candidates.