A Day in the Life Series — Engineer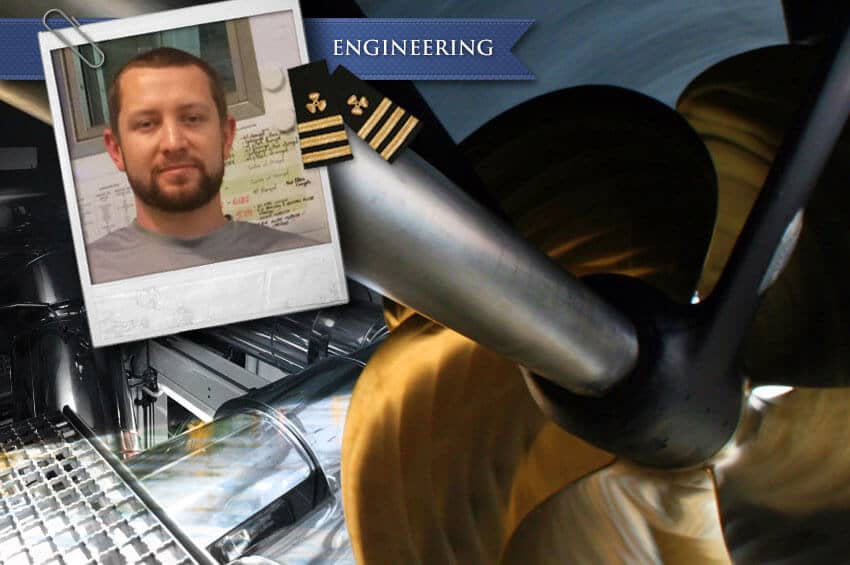 Successful yacht engineering is invisible to guests and other crew
17 Dec 2015
There are many working parts that contribute to the smooth running of a yacht. Each crew position is integral to the puzzle. In this series, Luxury Yacht Group talks to crew about how they came aboard and what keeps them there.
The position of Chief Engineer is ultimately responsible for not only every system aboard, but the safety of those aboard as well. Andy Palmer took a gap year from university studies in naval architecture to be a dingy instructor in Greece. Conversation with a resort guest about the mega yacht industry lead him to spend nearly a decade aboard – in the engine room.
LuxYachts: Is there a typical day for a chief engineer aboard?
Andy: There is no "day" in the engine room. Engineers are on call 24/7 and regularly get awoken by machinery alarms during the night. Sometimes those alarms can be addressed in a matter of minutes, and sometimes response requires hours of work. Anyone looking to be an engineer has to have the self-restraint to not hit the metaphorical "snooze button" on a 4 am alarm.
LuxYachts: Do alarms ring all night long?
Andy: The frequency of nighttime alarms is very dependent on the vessel. Systems alarms alert the engineering crew of temperature changes, variation in water tank levels, and anything that has moved outside set monitoring points. Generally, the larger the yacht the more sensors are installed on the various systems. Ninety-nine percent of the time the problem is basic, but there is always the potential of the alarm being critical. Alarms sound in the duty engineer's cabin and usually display what the problem is. Older vessels may not have this luxury, so severity is not always known until you get to the engine room. Don't muster in the engine room wearing slippers and a bathrobe!
LuxYachts: So it sounds as if the work of engineering is visible only when something goes wrong.
Andy: Engine room inspection is the first morning task and a walk through is the last task in the evening. Depending on the vessel and its engine room manning requirements, whilst underway there is either a regular hourly log taken by the duty engineer or an engineer is stationed in the engine control room for the duration of the watch. We have a window to look through too, but it's no rival to the whale watcher window on the bridge – unless you're an engineer that is!
LuxYachts: That's why you said "make coffee" is the first you do every morning. What follows coffee?
Andy:A lot of engineering work is done behind the scenes. Successful engineering is invisible to guests and sometimes the crew. When guests are aboard, there is often the assumption that engineers spend their time drinking coffee (to some extent this is true), but the intensity of our work is generally reserved to days between trips and of course the yard periods. A good engineer keeps on top of maintenance to ensure guests won't need to see us.
LuxYachts: Is the industry chatter of a yacht engineer shortage true?
Andy: That sentiment has been echoing for years now. Reputation and abilities are the critical factors in a job search. I'd say that there is a shortage of 'GOOD qualified engineers', but certainly not a shortage of engineers. As the oil and gas industry isn't performing well (and the financial draw to yachting is strong), there are commercial engineers successfully crossing over. They tend to seek rotational positions on the large yachts. They can be a good addition to a vessel and do bring with them a wealth of knowledge that differs from the yacht engineering educational system. As the owners build bigger and bigger yachts that are closer to the realm of cruise ships, jobs on >3000GT vessels should attract Commercial Unlimited engineers.
LuxYachts: You have served aboard both privately used and charter yachts – any preference?
Andy: I'd say that I prefer charter vessels. If you've planned it right, there should only be basic routine maintenance to perform when guests are aboard. That gives the engineering team an opportunity to interact with guests and maybe even get out on deck! We're normally the least tanned onboard, so it's good to feel the sunlight - even for brief moments. The variety of people and personalities makes it an interesting experience.
LuxYachts: Do you see yourself aboard in 10 years?
Andy: Absolutely. I love being at sea and certainly enjoy the industry. The daily engineering challenges we face on yachts provide a welcome variety to our day. There's always something to do, be it working to stay current with new systems or ensuring you stay ahead of the constant regulatory changes coming into force. The outcome of not being current (especially with regulation changes) could be not only expensive for the owner, but more importantly - in severe cases - can result in the MCA withdrawing your ability to hold a ticket with them. In order to stay at the top of your game and be desirable, private study is a must.
LuxYachts: Your resume lists a number of rebuilds you managed. Do you enjoy that?
Andy: Yes, I do. Rebuilds or major refits offer additional challenges. If the owner gives you the freedom and financial backing for the justifiable upgrades in a project, there is an opportunity to put your own personal stamp on that project. Vessels older than 8-10 years are a great platform for refits as you have the ability to bring up-to-date systems onboard a potentially dated vessel, ultimately giving it a new lease of life.
LuxYachts: How important is the team dynamic to the quality of life aboard?
Andy: Very important. Yachting is a testament to teamwork. If the team gels and sticks together through adversity, all the issues that can make yachting difficult are easily overcome. In the morning "crew mess shuffle" it's important to make an effort to smile and contribute a positive energy as this can define how each rising crewmember attacks the day. Sadly, these days some people enter yachting solely to chase a paycheck, rather than for the love of what we do here.
LuxYachts: When underway, are there things you miss about being ashore?
Andy: The freedom to step off the back of the boat. Cycling has been a life-long hobby of mine and since working aboard yachts I turned to the dark side when I changed from mountain biking to road cycling. It's more conducive to the port calls especially in Italy, Spain and the south of France. When I can leave the vessel, the bike is a great way to see the area and go to my happy place.
LuxYachts: You stow a bike aboard?
Andy: I do. In fact, the ability to bring my bike aboard is a necessary requirement for any new job I consider! I have a few friends who also cycle and I think they'd agree with me on that one.
More about Andy
Andy Palmer is a MCA Y2 Engineer with experience in motor yachts from 24 to 68 meters. In addition to the traditional engine room competencies, he is skilled in AV, IT, PLC, electronics, and networked systems prevalent onboard super yachts. In addition to his MCA tickets, he has achieved a Lloyd's Registry Diploma in Ship Superintendency, which has enhanced his vessel management skills as well as provided a detailed understanding of the legalities of being at sea.
Luxury Yacht Group leads the industry in providing professional crew for yachts. The Luxury Yacht Group website provides links to available crew for each position aboard. Crew Coordinators are available throughout the world to assist in your search for the perfect candidate. Contact LuxYachts via the website or at (954) 525-9959.