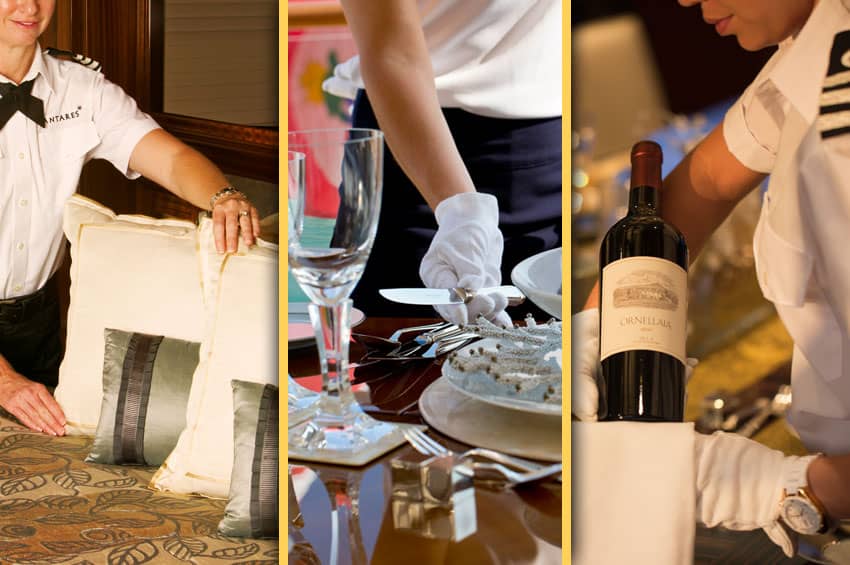 The culture of service
26 Jan 2016
The highest standard of service is rare and attainable for a privileged few. There is international demand for employees with traditional service training.
The recent interest in the Downton Abbey television series has rekindled interest in the ceremonies of service. Despite the assumption many hold that traditional service is out-of-date, butlers and other positions delivering luxury service have never become obsolete.
Luxury Yacht Group regularly places candidates in positions aboard yachts, on private jets, and at estates to deliver a personalized high standard of service. The culture of five star service is differentiated by anticipatory service, private and confidential interface, and "invisible" attention to detail.
The culture of service requires training in the specifics of delivery. Candidates for luxury service positions as personal assistant, lifestyle manager, estate manager, chef, stewardess, or executive housekeeper must have verified experience in:
Event planning
Managerial skills
Financial management
Silver service and dining etiquette
Food service and food handling safety
International protocols and multicultural preferences
Risk management
Housekeeping
Care of clothing, art and sculpture
Wine and spirits
First aid
With the required basic skills, decorum and traditional manners are assumed. Creativity and the ability to provide innovative solutions are differentiating characteristics Luxury Yacht Group is able to assess in each candidate prior to recommending them for a position.
At Luxury Yacht Group our placement coordinators are as discerning as our clients in the yachting industry, private airline ventures, and the business of estate management. We have proven experience in matching client needs and expectations with the perfect candidate.