British Virgin Islands Are Open For Yacht Cruising This Winter.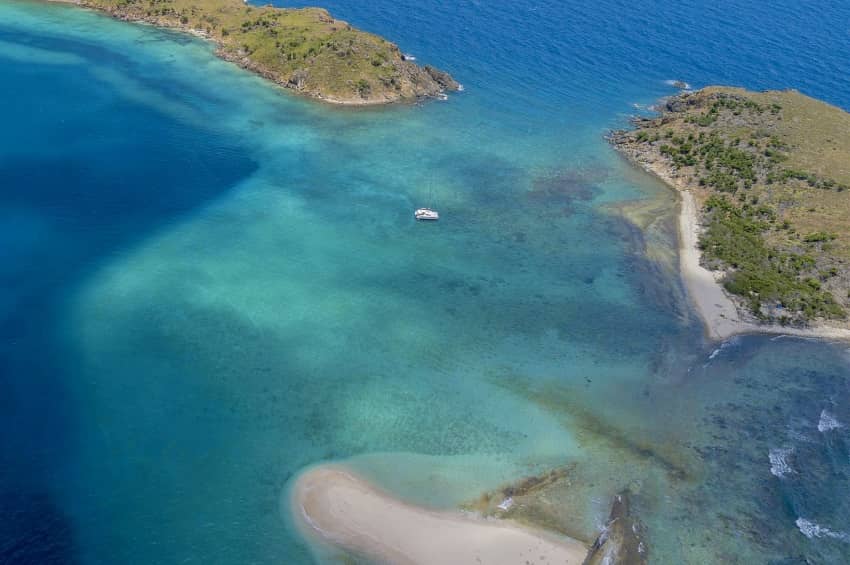 British Virgin Islands Are Open For Yacht Cruising This Winter
17 Aug 2018
Category 5 hurricanes are very rare so when the North East Caribbean saw back to back direct hits from Irma and Maria in September of 2017 it was obvious that the upcoming cruising season was going to be drastically altered. 85% of yachts that had planned to cross the Atlantic remained in the Mediterranean and USA based yachts stayed well away. The question everyone is asking, "With the 2017/18 season a total loss can yachts once again sail the Virgin waters?"
The short answer is yes, yachts can cruise the Virgin Islands again and I encourage them to do so. In August 2018, 11 months after the storms hit, I sailed around the British Virgin Islands to see if restoration was sufficiently developed to recommend our captains include this region in their itinerary plans for the upcoming Winter season. I am pleased to report that the islands are ready and looking forward to welcoming yacht visitors again with the majority of essential services up and running.
Airport and major ports are fully operational
Essential navigation marks restored
Marina's functioning although many facilities still significantly damaged
Electricity 100% restored
Supermarkets well stocked
I must declare that I am a fan of the BVI's. My yachting career started in this area and whenever a first-time charter client asks for cruising suggestions, I usually recommend the British Virgin Islands as a destination. For me a Caribbean season isn't complete without visiting this beautiful part of the world.
Flying into Beef Island Airport (EIS) the destruction from Irma is still obvious from the air. There are many homes without roofs and the wreckage of both small sailing yachts and larger commercial craft litter the shore line. I could have filled this article with pictures of wrecked craft and roofless buildings but "charity seeking images" have no place on a luxury yachting site so I am choosing instead to illustrate with the good images that show what has been achieved, is fully restored and is open for business.
The airport looked great and the road infrastructure to Road Town was as I remembered it from year's past...far from perfect but I've traveled on worse island roads.
I had rented a catamaran for the week from The Moorings who have always been Tortola's largest bareboat operator. They lost 130 boats in Irma, but their docks are fully restored and restocked with what looked like a full inventory again. Provisioning was simple from the well-stocked and nearby Riteway supermarket. Yachts may find greater produce selections in Puerto Rico, St. Maarten or the US Virgin Islands, but I would say that the market inventories are very similar to pre-storm levels.
Cruise ships will return to Road Town in limited numbers this season. The cruise ship dock is ready to receive ships, but the nearby infrastructure is clearly in need of significant effort to restore to former visitor capacity.
Most large hotels and resorts are unlikely to reopen before the season starts. These resorts being closed makes the islands more attractive to me for yacht visitors as the number of tourists are lower making the islands more accessible. Resorts that are closed and unlikely to open in 2018:
Peter Island
Little Dix
Biras Creek
Bitter End Yacht Club
Yacht Club Costa Smerelda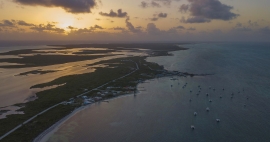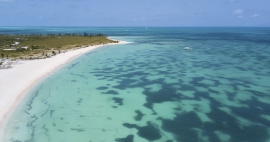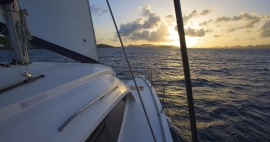 One small resort that I will call out for their amazing levels of investment to get back and running is Cooper Island Beach Club. Despite their loss of all their many mature palm trees the resort is at 100% and offers an amazingly diverse and organic menu rarely found in the BVI's. The palm trees will grow back, and the new ownership has done a great job of turning things around. I had fun reminiscing with some of their staff (who are former yacht crew) about my time on the island 30 years prior.
Some islands and their facilities looked much like I remember from years past, like a hurricane had just rolled through, but that's what adds to the charm of places like Anegada and Jost Van Dyke.
The beaches of the BVI are always amazing. In my order of preference… Anegada, Sandy Spit (near Green Cay, Jost Van Dyke), White Bay (Guana Island) and Devils Bay Beach at the Baths are "must do's" for me. I loved the lack of boats in the area and at most of these beaches we had the place completely to ourselves which is so very rare and makes them that much more special.
Beneath the surface the reefs seemed a little traumatized. The fish life was good but there was certainly a lack of coral from what I remembered, although the BVI's have never been a top spot for corals. The snorkeling is super family friendly and it looked like all the mooring balls have been restored. From a yacht perspective the mooring fields can be annoying as the yachts tend to get pushed to the extremities of the anchorages as they are too large for the moorings, but that is the reality of an area with strong national park interests in protecting the ground from anchors.
Restoring the islands will only happen with funding from visiting tourists. I highly encourage everyone to visit the British Virgin Islands if you can. It's been the birthplace for many crew's career and deserves our support to make sure that they get back on their feet. I love that the businesses of are not asking for handouts. They just want us to visit their islands, frequent their anchorages, support the local restaurants and shops, and they will rebuild the infrastructure better and stronger than before.