About the Engineering Department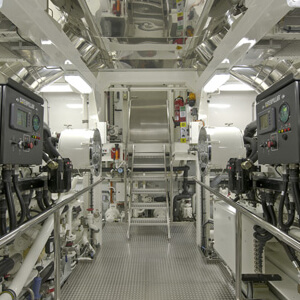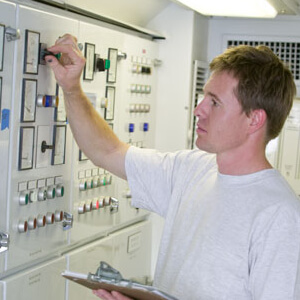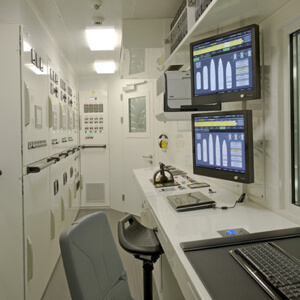 The engineering department aboard a yacht is essential to keeps things running. Working in this department requires a strong mechanical acumen, troubleshooting skills and the ability to maintain an immaculate engine room. Unlike in the commercial sector, engineers are often involved in docking procedures and guest water sport activities.
This department is responsible for the following aspects of the yacht operation:
all engineering system operations and maintenance
mechanical
electrical
electronics & audio-visual
hydraulics
air conditioning
sanitation and environmental control
engine room safety management (ISM)
planned maintenance coordination (PMP)
The developmental track for a superyacht engineer is linear and involves specific certifications based on technical knowledge, in addition to experience at sea working on certain size engines. This career is suited for individuals with strong problem solving skills and that enjoy "tinkering". Junior engineers work closely with other engineers or captains to gain a basic understanding of the systems onboard. Although they may not have a license upon joining the vessel, the AEC license has minimal. Any person interested in working in the engine room in any capacity should consider investing in this basic certification.
As an engineer builds knowledge and time in the engine room, the numbers of systems they work on and gain understanding of will increase. To ensure constant progression, it is essential to accrue experience and time in the engine room, which will allow continuation of further licensing. The combination of hands-on learning from a senior engineer and technical education courses are compulsory to advance to a position as second engineer.
A second engineer is the chief engineer's right hand and dependability is paramount. In this position, you have a good working knowledge of all yacht systems. At this level, you can complete basic maintenance and repair independently as well as effectively assist the chief on advanced projects. Your duties will also include working with outside vendors and contractors.
A chief engineer is fully accountable for the entirety of the engine room and safety aboard the yacht. The position requires leadership and strong management skills in addition to technical expertise. As the size of the yacht increases, so does the number of engineers on board, complexity of systems and scope of engineering projects that require detailed time and fiscal oversight.