How to Select the Perfect Charter Yacht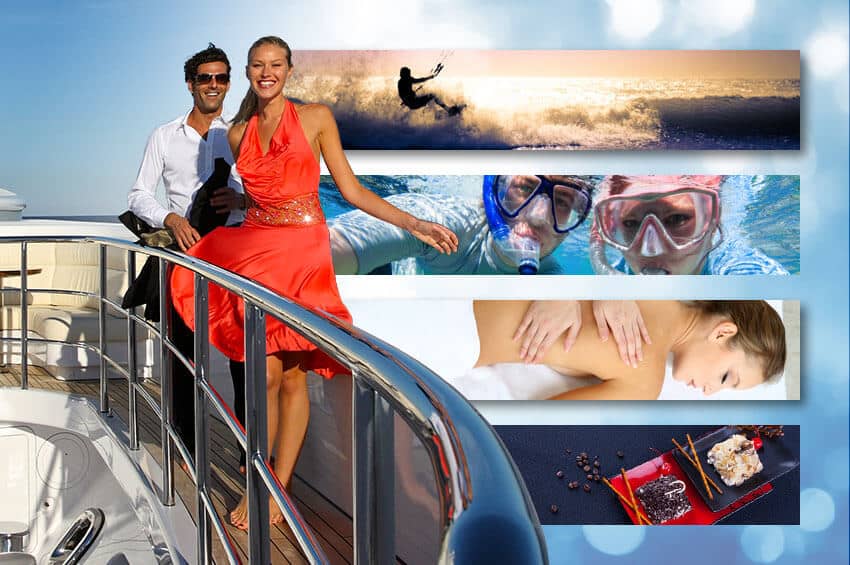 Experience the allure of yacht charter
01 Jan 2016
There are few vacation escapes which top chartering a yacht. The experience can be maximized by identifying the characteristics which are important to you and working with the right charter broker.
The selection criteria of your charter yacht is critical in determining both the costs and satisfaction. The most important factor, the level of the charter crew experience, is not evident to the charter client. It is the crew who transforms a great vacation choice into a magical experience. This underscores the importance of using a charter broker who is also a crew agent. The best charter broker assesses the crew when recommending a yacht in order to maximize your experience.
Onboard service, amenities, and features of a yacht make the vessel itself a destination. There is a tremendous range of available services and vessel features to explore when comparing charter options. The primary factors which influence the base price of a charter vessel include season and destination. "High" season, holiday periods and proximity to events like Cup races will demand a premium base rate. Characteristics of the vessel itself may add to your experience and also factor into the base price.
Vessel Size

Both the length of the yacht and the number of guest accommodation

Cachet

A newly launched yacht, a celebrity owner, or a renowned chef aboard
Vessels with a unique design or decorated by a "personality"

Features

The number and type of water toys which are aboard for guest use
Any unique offering – theatre areas, spa and sauna, a gymnasium
Sharing past experiences and your expectations with the charter broker will assist them in defining your preferences. If your dream vacation is lounging on private beaches, the broker will direct you to a different yacht and crew than someone who wants to explore architectural ruins and visit museums. Nearly any crew level, expert instruction, or specialized service may be available to a charter client. The charter broker will prioritize your needs in matching you to a vessel and crew.
There are few vacation escapes which top chartering a yacht. An experienced charter crew will exceed expectations, provide the best value for your investment, and leave a lasting impression of satisfaction. At Luxury Yacht Group the charter brokers are also experienced crew agents with the ability to identify the features and services most important to you and the right crew to deliver them.